DBIA-MAR Forms New Committee to Attract Young Professionals: Next Gen
This entry was posted in Regionwide on July 6, 2017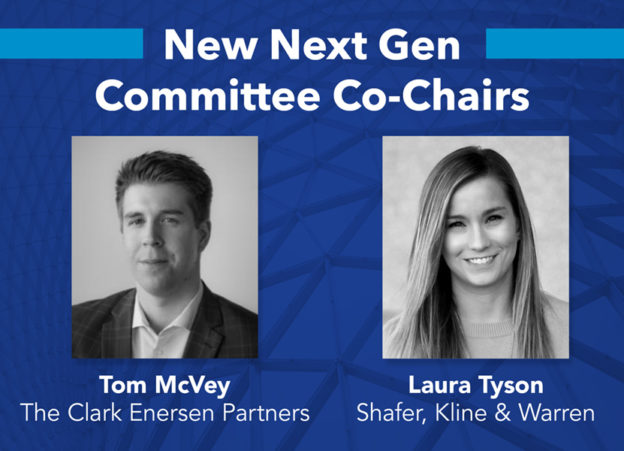 To further DBIA National's Young Professionals initiative, the Mid-America Region recently formed a committee focused on the success of emerging design-build professionals in Missouri, Kansas, Iowa and Nebraska. The Next Gen Committee, co-chaired by Tom McVey of The Clark Enersen Partners and Laura Tyson of Shafer, Kline & Warren, will officially launch in 2018 with the following vision:
Mission:
The mission of DBIA-MAR's Next Gen is to connect, empower and grow future A/E/C leaders through continuing education, programming and networking that fulfills the pursuit of success in personal and professional endeavors.
Core Values:
• Connect: Bring next generation A/E/C leaders together to share industry knowledge and build a network of peers
• Empower: Provide educational opportunities to promote career advancement and leadership development
• Grow: Engage future leaders to grow DBIA MAR and the continued success of Next Gen members
Next Gen provides a seamless transition from student engagement to industry involvement. In addition to a deeply discounted membership ($75), Next Gen leaders (ages 35 and under) enjoy the discounted member rate for all DBIA conferences and educational programs.
If you are interested in getting involved with Next Gen, click here to get in touch with Tom and/or Laura.