ANNUAL AWARDS COMPETITION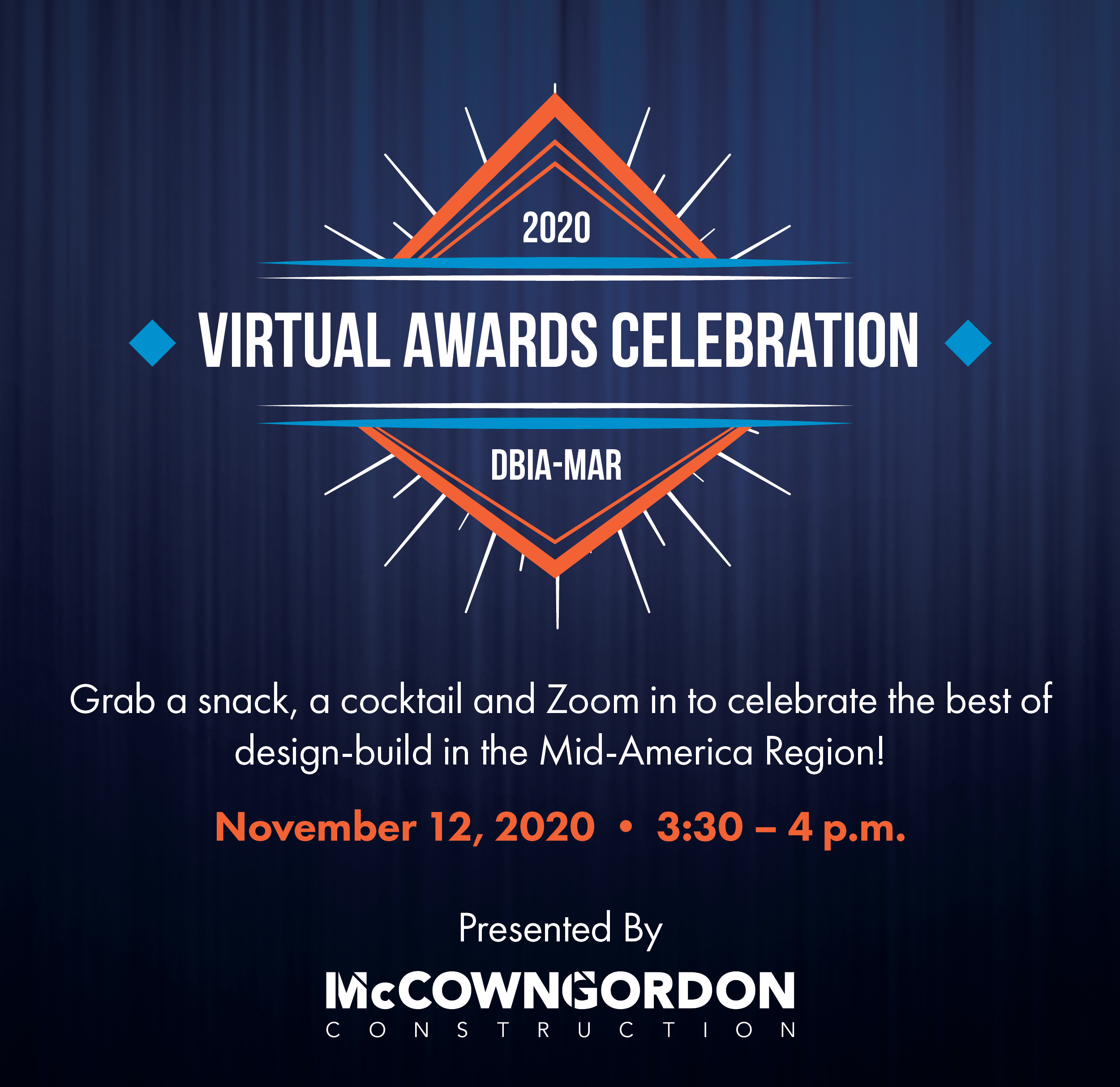 Join us as we celebrate the 2020 Design-Build Award Winners on November 12, 2020 at 3:30 p.m.
This is going to be a fun look at some of the best Design-Build projects so….Grab a snack, a cocktail and Zoom in to celebrate the best of design-build in the Mid-America Region!
---
Congratulations to all of our region's Design-Build Award Winners! Check out the list of winners and event photos below!