DBIA-MAR 2017 Awards Celebration | Call for Entries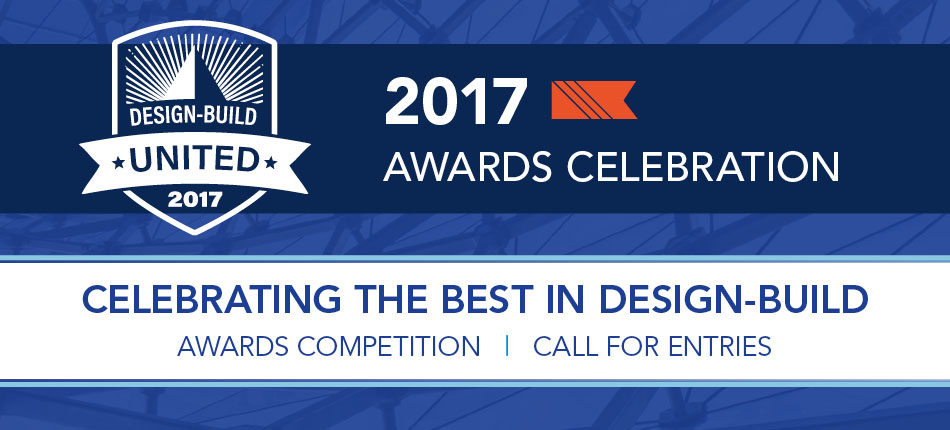 We invite you to submit your design-build project(s) for the 2017 DBIA-MAR Awards Competition. The submission fee is $500 for DBIA members and $600 for non-members. All submissions must be received before 5 p.m. (CST) on August 4, 2017. The submission deadline will be strictly observed; no exceptions will be made.
Entries become property of DBIA-MAR and will not be returned. All corresponding video, interviews and/or promotional materials developed for winning teams is the property of DBIA-MAR.
For more information click here.
To pay for an entry online click here.
SUBMIT ENTRIES TO:
DBIA-MAR Awards Submission
C/O Lauren Schach
McCarthy Building Companies, Inc.
7930 Sante Fe Drive, Suite 200
Overland Park, KS 66204
QUESTIONS:
Oretta Smith
Executive Director
DBIA Mid-America Region
816.506.1881
oretta.smith@dbiamar.org
Dennis Burns
Awards Committee Chairman
United Excel Construction
417.437.1593
dennis.burns@i-dbo.com