candid marketing + communications Produces Award-Winning Work for DBIA-MAR in 2018
This entry was posted in News on March 11, 2019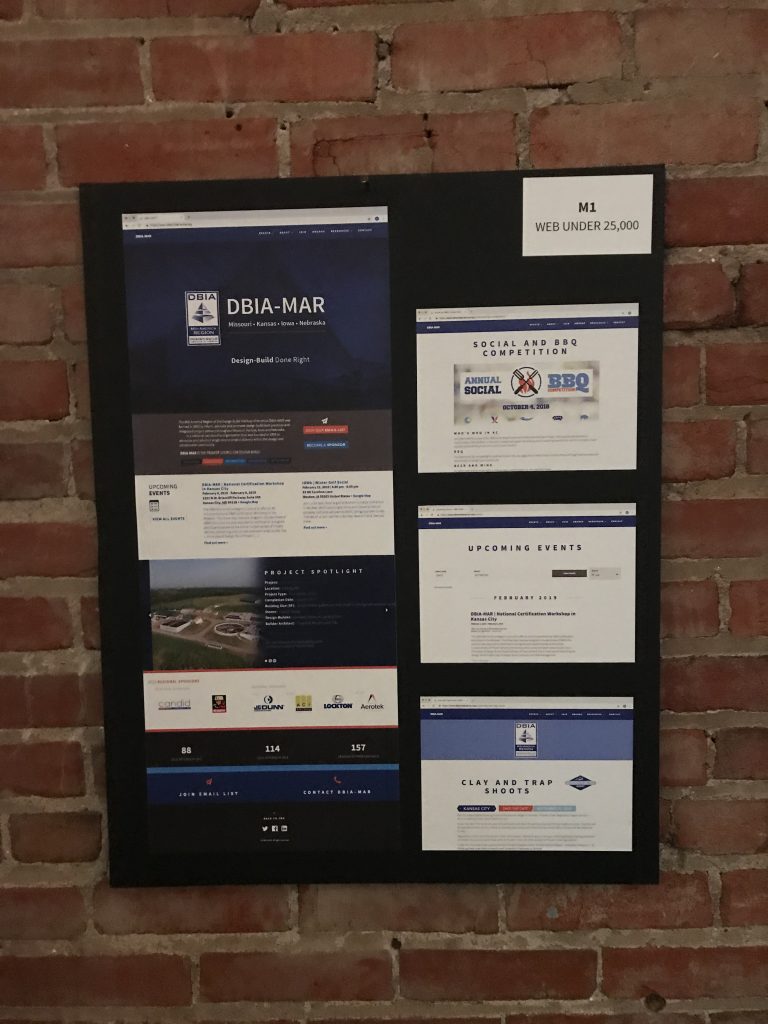 KANSAS CITY, Mo. (March 11, 2019) — candid marketing + communications was recently honored with two Fountain Awards and three Certificates of Merit from the Association of National Advertisers/American Marketing Association of Kansas City (ANAKC/AMAKC). One of the Certificates of Merit was awarded for work done on behalf of the Design-Build Institute of America's Mid-America Region (DBIA-MAR) for the design, build and launch of the new website in 2018.
In late 2017, The Mid-America Region of the Design-Build Institute of America requested that candid perform an audit and make a recommendation for the organization's existing website. After an extensive audit, candid recommended that the DBIA-MAR website should be completely rebuilt and upgraded. The primary goal of the new website was to improve aesthetics, simplify content and increase the visibility of programs and events. In creating the new site, candid's strategy was to integrate DBIA-MAR's brand elements, utilize relevant messages for all site content and design a WordPress website that aimed to capture the attention of key influencers and target audiences.
"We are proud to deliver exceptional websites for clients and it's an honor to be recognized by our peers in the business-to-business marketing industry," said Sara Freetly of candid marketing + communications. "It's exciting to win an award for such an outstanding organization. We look forward to continuing our rewarding, six-year relationship with DBIA-MAR in the future."
The Fountain Awards took place on March 7, 2019, at Twenty-16 Main Event Space in Kansas City, Mo. The entries are judged by an independent group and rated on creative, production, objective/strategy and results, with the top point leader in each category winning the Fountain Award and the runner up winning the Certificate of Merit. candid received the following awards:
Fountain Awards
Leavenworth County Development Corporation: Single Ad
Leavenworth County Development Corporation: Brand Campaign
Certificate of Merit
DBIA-MAR Website: Web Under $25,000
Umlaut Industrial: Logo Design
ACBSP Annual Conference: Signage
About candid marketing + communications
candid marketing + communications is a client-centric branding, marketing, advertising, public relations and interactive agency. The firm produces simple, yet innovative marketing campaigns that result in positive momentum for our clients. candid has extensive experience providing turnkey, integrated marketing communications services to transportation and logistics companies, economic development organizations, as well as commercial real estate and A/E/C firms. candid is a 100% women-owned business and holds local, state and national WBE certifications. For more information, visit www.justbecandid.com.